---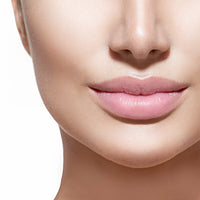 Sale
**This offer is for new customers only. Valid for those who have not previously purchased this treatment from Slate Medspa. LIMIT ONE PER CUSTOMER.
What You'll Get
Choice of:
Consultation and injection of up to 1 Syringe of Juvederm Ultra, Restylane, Restylane Silk, Restylane Kysse, RHA or Ravenesse Lips for Lip Enhancement
During a pre-treatment consultation, our Certified Master Injector will discuss your goals and treatment options. If we determine the treatment isn't appropriate for you, your purchase may be refunded.
Call us to schedule your appointment 877.588.4646

For important safety information about Juvéderm, click
here.
What Are Lip Fillers?
Lip Fillers are injections of a Hyaluronic Acid Solution that creates a plumper and more full lip shape.
What is Hyaluronic Acid?
Hyaluronic acid is a substance which is naturally found in the human body. It's what enables the skin to retain moisture.
How Do Lip Fillers Work?
Injecting Hyaluronic Acid helps the skin tissues connect and hold moisture thus appearing fuller & plumper. Once injected, the hyaluronic acid solution forms into a gel which is then manipulated by the nurse to form to the natural shape of the lips, making them appear fuller. Lip fillers are also commonly used to correct imbalances in the lips for a more symmetrical & fuller look.
Procedure Facts:
Lip fillers typically last from 4-12 months. If you get lip fillers more than once, the results last longer, up to 12 months.
The procedure is next to painless as the lips are numbed in advance before injecting.
There's practically no downtime. The procedure takes about 15 to 20 minutes total and the numbing will start to wear off after about 15 minutes. You can go about your daily life afterward but shouldn't make any big plans (like a wedding or an important event) for at least three days. Results are immediate, though your lips will become somewhat swollen or bruised.
Lip fillers are not 100% smooth. It is very common to feel some very small bumps.
Lip filler treatments need to be carried out by a nurse practitioner or physician. Your certified injector will decide the volume of the liquid substance which needs to be injected based on your desired look.
You don't have to go all out. You can choose which areas of your lips you'd like the focus to be. Whether it's both lips, just the bottom lip, or the middle of the top lip, you can plump wherever you and your practitioner decide will best complement the rest of your facial features.
Don't expect to look exactly like your favorite movie star. You can bring in inspiration photos, but ultimately, you and your practitioner should decide what look is best for your face.
The Fine Print
No cash value or cash back. Appointment required. Must use treatments on areas specified; added injection sites are additional. Consultation required; non-candidates and other refund requests will be honored before service provided. Limit 1 per person. New customers only. Valid for those who have not previously purchased the same treatment from Slate Medspa. Valid only for option purchased. All goods or services must be used by the same person. 24-hour cancellation notice required; late cancellations and no-shows will be charged a $50 rebooking fee. There are risks and possible complications for every treatment procedure. Every individual is unique. Results may vary. Although the vast majority of patients achieve desired results, there is no guarantee of results for any treatment. Offer is not eligible for other promo codes or other discounts.
About Slate Medspa

Slate Medspa specializes in non-invasive, FDA approved body contouring and skin rejuvenation treatments. We offer the latest technology in non-surgical aesthetic enhancements. Our locations provide a zen like setting with each room equipped with an LED Television and access to WiFi to help you look great and feel great. State-of-the-art technology merges with luxury to offer a unique and unforgettable experience.

We offer many bodysculpting solutions, including CoolSculpting®. Unlike diets and exercise, this fat reduction procedure destroys your fat cells, resulting in permanent fat cell removal. It's the ideal method for reducing fat in stubborn areas. Add in Tempsure® Firm for Skin Tightening and EmTone® for Cellulite Reduction, and you've got the most comprehensive non-invasive bodysculpting program available.

Slate can also help you fight signs of aging and achieve confidence in your skin. BOTOX injections target wrinkles and frown lines and JUVÉDERM, RESTYLANE, BELOTERO, RAVENESSE, SCULPTRA & RADIESSE add volume to the skin in order to help you regain that youthful appearance and state of mind.

Rounding out our list of aesthetic services, we offer a myriad of Face & Beauty Services, including Laser Hair Removal, VIVACE® Fractional RF, Photofacial, HydraFacial®, Laser Resurfacing Facial, Vi Peel®, Microneedling, Scar & Acne Treatment, Infrared Sauna Pod Therapy, Plasma Facials & Hair Thinning Treatment.

Our mission at Slate Medspa is to provide the latest, most effective non-invasive procedures available, so you don't have to worry about complications or downtime.

- Diana Portilla, M.D.

Company Website